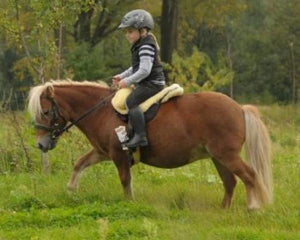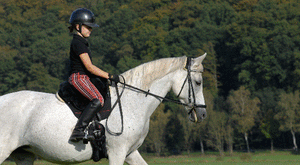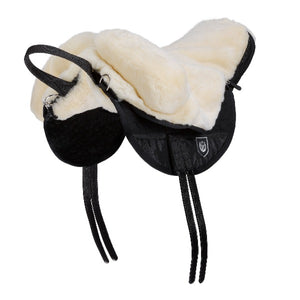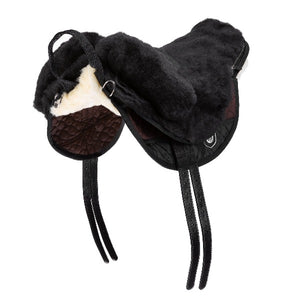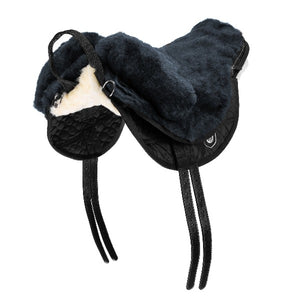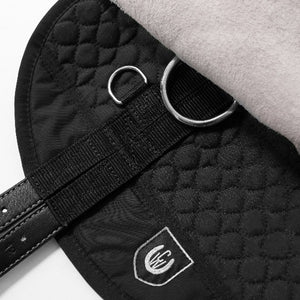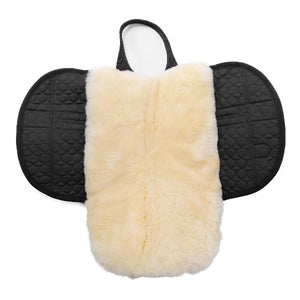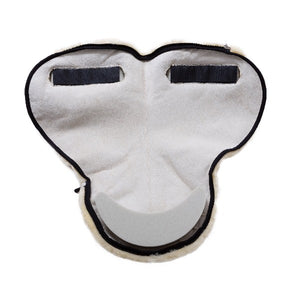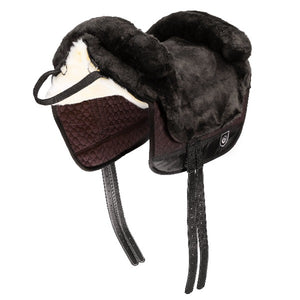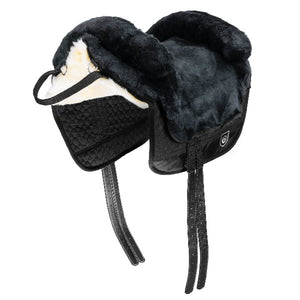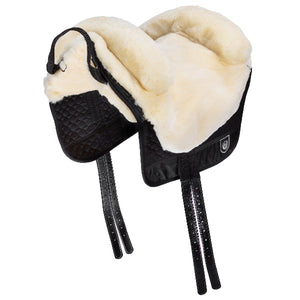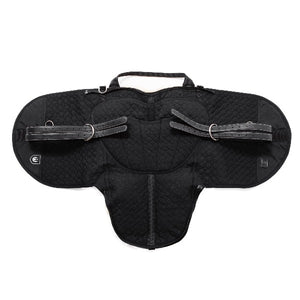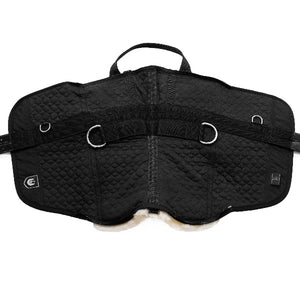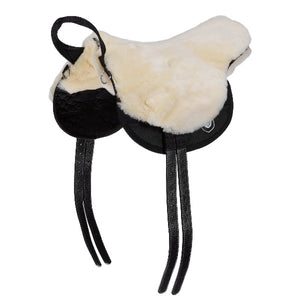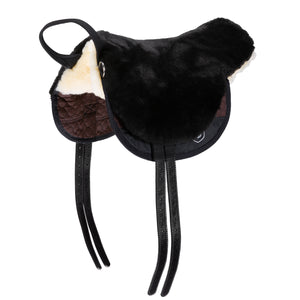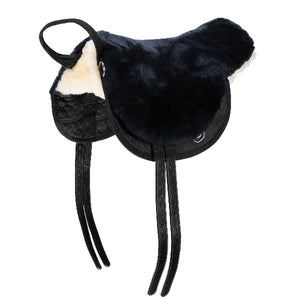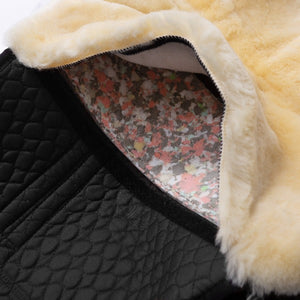 UK Free delivery within 48h Mon-Friday
Christ Lammfelle Shetland size Bareback pads - children's sheepskin saddles

These pads are suitable for toddlers to children. 
Soft and comfortable, they are a wonderful way to introduce young children to the joys of horse riding. 

Shaped sheepskin seat for the rider and sheepskin on the underside of the pad against the horses back.
Basic PLUS has a supportive foam cantle.
Premium PLUS 

has a supportive foam cantle and large foam knee/thigh blocks, helping with rider position and stability.

Iberica PLUS has a large pommel and cantle roll, giving good support in front and behind the rider. 

All models have compressed foam shims either side of the spine.
All models have a balance strap at the front of the pad.
All models have strong metal D rings for stirrup attachment (always use safety stirrups. Peacocks safety stirrups are popular for children) 
All models have D rings for use of a breast plate or martingale if required.
Used with a dressage girth
Suitable for children up to approx 4ft6" tall
A matching sheepskin saddle pad is also available here
If using stirrups, we would advise using a shimmed saddle pad with the bareback pad.
Not necessary for toddlers and very small light children but when the child advances to longer rides, trot and canter, jump etc.

Bareback pads can be machine washed and tumble dried at low temperatures (max 30 degrees) Please always use our C7 sheepskin detergent which has been specially formulated for these products. C7 detergent will protect and prolong the life of the sheepskin, keeping it soft and supple and looking like new.

Washing and Care products
Cleaning and Care instructions
c7-detergent,lambskin-brush,barefoot-dressage-girth-stretch-breath
People who bought this product, also bought