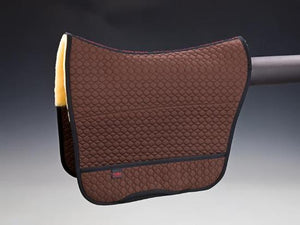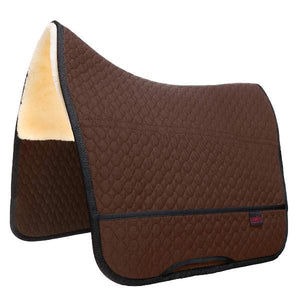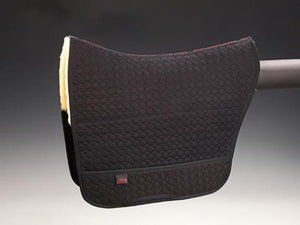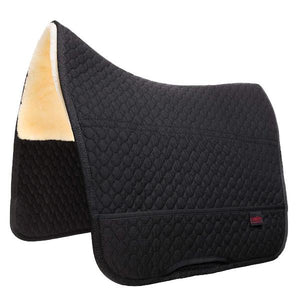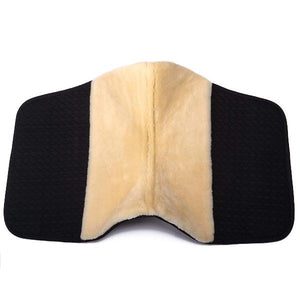 Werner Christ Lammfelle sheepskin saddlepad designed for our Bareback pads.
Suitable for the Iberica, Basic and Premium Bareback pads.

Half lined with 100% Merino lambskin.

Insert pouches either side of the spinal canal for shims, if required. Shims for this saddlepad are sold separately

The panels of the Bareback pad slot into cleverly designed pockets on the panels of the saddlepad, to keep the pad in place.

This saddlepad is great for keeping the Bareback pad clean and providing another layer of lambskin cushioning. Great for longer rides, heavier riders, increased comfort for horse and rider.

We would also advise using this pad with shims, if using stirrups with your bareback pad.

Measurements
Full size measures 62cm along the spine with a 48cm panel length
Pony size 58cm along the spine with a 45cm panel length
Shetland size 52cm along the spine with a 40cm panel length

If using with one of our Bareback pads, please choose the corresponding size for the Bareback pad you have bought (Full, Pony or Shetland). 

All Horse Dream products can be machine washed and tumble dried at low temperatures (max 30 degrees) using C7 detergent. C7 detergent will protect and prolong the life of the sheepskin, keeping it soft and supple and looking like new.
Washing and Care products
Cleaning and Care instructions

sheepskin-dressage-girth-contoured-natural,iberica-plus-bareback-riding-pad
People who bought this product, also bought