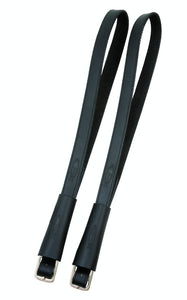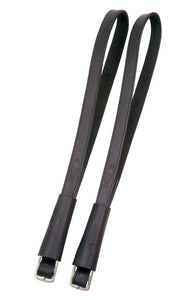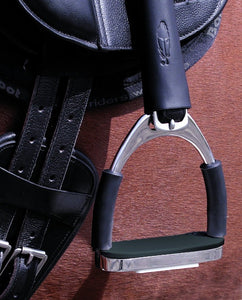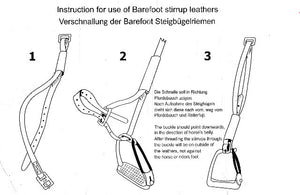 Pair of 'Barefoot' Stirrup leathers designed to be used with the Buckle Down at your stirrup iron.
Eliminates the bulk of the buckles and excess leather, ensuring the rider can maintain a close contact with the horse.  Eliminates pressure of a buckle for the horse.

Designed for Barefoot Treeless saddles with a 'closed' stirrup attachment, but can be used on any saddle to eliminate the bulk of the buckle. 
*Please note - these leathers work well for Adults using the Iberica PLUS and Cloud Bareback pads BUT are too long for the Christ Lammfelle Basic and Premium PLUS Bareback pads*
Material - Leather with high-strength, nylon web backing. 

Width 2.5cm
Length: 130cm 


Made by Barefoot.
People who bought this product, also bought