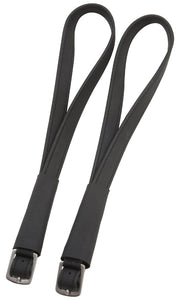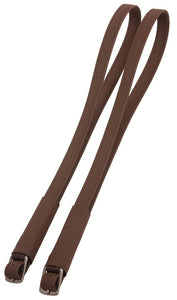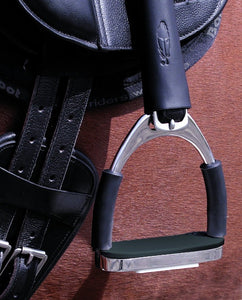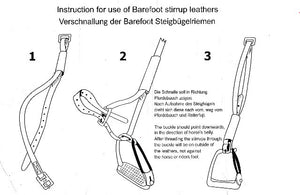 Pair of 'Barefoot' Drytex Short Stirrup leathers designed to be used with the buckle down at your stirrup iron.
*These 115cm SHORT leathers work well for most Adults with Basic and Premium PLUS Bareback pads*
Eliminates the bulk of the buckles and excess leather, ensuring the rider can maintain a close contact with the horse.  Eliminates pressure of a buckle for the horse.

Designed for Barefoot Treeless saddles with a 'closed' stirrup attachment, but can be used on any saddle or treeless saddle to eliminate the bulk of the buckle.
Drytex outer with high-strength webbing core. 

Width 2.5cm
Length:
115cm (total length) Adjustable between 38cm/15" to 50cm/20"

Made by Barefoot.

People who bought this product, also bought